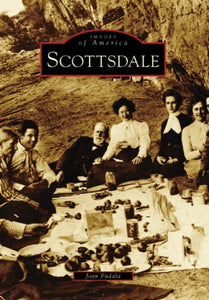 Written by Douglas B. Snydor
Branded as "The West's Most Western Town" this book explores Scottsdale's history since it's foundation in 1888. Throughout the decades, residents and visitors alike have enjoyed adventures in the desert. Residents have had the additional benefits of living and working in a great hometown, with excelling schools, an international reputation for environmental preservation, and a diverse economy that boasts an eclectic array of businesses.
Paperback with 128 pages
Size: 6.5" x 9.2"