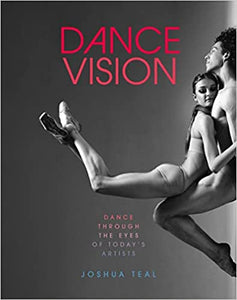 A breathtaking collection of contemporary photography, sculpture, illustration, and design that celebrates the world of dance
There's no question that humans have been fascinated by movement and dance for as long as we've been creating art, from prehistoric cave drawings to the paintings of Degas. This stunning art anthology brings together a unique collection of 50 renowned contemporary artists from across the globe whose works celebrate, pay tribute to, and are inspired by the dazzling world of dance.

From social media stars to international fine art sensations, household names to rule-breaking newcomers, Dance Vision showcases the wondrous diversity of art and dance today. The artists featured within this anthology boast a variety of unique personal perspectives, approaches, and styles that will be sure to delight and mystify dance and art enthusiasts of all ages and backgrounds.